S T Y L U S
STYLUS ['staɪləs] is a device attached to the cartridge in the pick-up arm of a record player that rests in the groove in the record, transmitting the vibrations to the sensing device in the cartridge; a Washington DC-based turntable ensemble that performs with multiple vintage classroom turntables as their instruments, using locked-groove and prepared vinyl to create a sound that is minimalist, pulse-like and hypnotic yet also dynamic and punctuated.
STYLUS performers to date include mainstays of the Washington, DC avant-garde, free improvisation, modern composition, noise and electronic music scene: Janel Leppin and Anthony Pirog (Janel & Anthony/21st Century Ensemble); Chester Hawkins; Jeff Bagato (Tone Ghosting/Mercury Fools the Alchemist); Jeff Surak; Matt Boettke (Scant); Michael Denny (Human Food); Andrew McCarry (Borborites); Layne Garrett (Weed Tree); Keith Sinzinger (Fast Forty); Gary Rouzer (Nine Strings/amptext); Guillermo Pizarro, live sound mixing; and JS Adams (BLK w/BEAR), artistic director.
STYLUS warmly embraces the modern compositional elements of turntablism + the contemporary sound-art of Christian Marclay + Philip Jeck. Other influences include such historic constructs as the Futurist manifesto L'arte dei Rumori, Dadaism, Automatism + Russian Constructivism along with Louis Braille, Samuel F.B. Morse, Milan Knížák's Broken Music, the graphic scores of Cornelius Cardew + Fluxus performance, plus the prepared instrumentation + happenstance of John Cage.
<![if !vml]>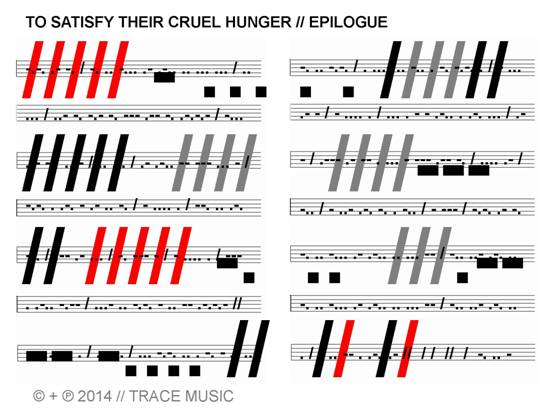 <![endif]>
STYLUS BLK ARKESTRA – featuring STYLUS turntable ensemble with additional performers from Washington's avant-garde, modern classical and noise communities – staged a major work for large ensemble and vintage turntables at the 2014 Sonic Circuits Festival on Sunday, 10 October, 2014.
TO SATISFY THEIR CRUEL HUNGER re-conceptualizes + interprets the Jamestown Settlement's 'Starving Time' (1609-1610) and confirmed reports of resident's cannibalism. The score is structured from Morse code signals along with visual interpretations of artifacts from Jamestown Settlement archeologist digs, particularly the skeletal remains of its cruel hunger's victims. The six movements of TO SATISFY THEIR CRUEL HUNGER incorporate vintage Califone turntables (Chester Hawkins / Gary Rouzer / Anthony Pirog / Keith Sinzsinger / Jeff Bagato + Raquel Leone-Bagato), prepared vinyl recordings (JS Adams + Jeff Jobson), electronics (Chris Videll), cello (Doug Poplin), guitars (Anthony Pirog + Jeff Barsky), double bass (Daniel Barberio), MIDI piano (James L. Roth) and Morse code (JS Adams).
A preview segment from TO SATISFY THEIR CRUEL HUNGER was presented by guitar ensemble ONE CHORD PONIES at Queering Sound 2014.
<![if !vml]>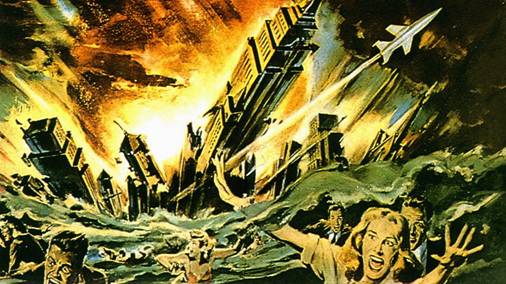 <![endif]>
STYLUS were featured performers at the 32nd annual Artscape in Baltimore MD on Saturday 20 July, 2013, as part of Worlds in Collusion, a project of High Zero Foundation supported by The Baltimore Office of Promotion and the Arts and University of Baltimore.
I VOW TO THEE, MY COUNTRY : THAXTED : A discredited theorem on celestial electromagnetism + astrologic mythology overlay before the Graduate Student Forum, Princeton 1953 used prepared vinyl recordings + live digital editing in a score informed by Morse code, musica universalis and failed research methodology. The score used a Morse code transcription of Immanuel Velikovsky's comments on radio noises from Jupiter as notation for each turntable part, which was then played staccato and legato on vintage recordings of Holst: The Planets, Opus 32 (Westminster; 1954) and Dvorak: Symphony No. 9 in E Minor, Opus 95 "From the New World" (Musicraft; 1945). The vintage recordings were variously inscribed with block letters spelling C-O-L-L-I-D-E and J-U-P-I-T-E-R. Radio wave drones, Morse code, MIDI piano and live mixing/effects were also interspersed with the punctuated vinyl outbursts as turntablism roles/responsibilities shift between the players, in subtle mimicry of the transitions and transferences of radiographic energy. The piece closed with a melancholy epilogue composed for MIDI piano and cello with the STYLUS participants moving amongst the audience while playing transistor radios.
STYLUS performance for Worlds in Collusion at Lucy and Vernon Wright Theater - The University of Baltimore Student Center (I Vow to Thee, My Country : Thaxed ; 20 July 2013) on Soundcloud.
STYLUS collaborated with BLK w/BEAR and Insect Factory as STYLUS!BLACK!FACTORY! for the annual Sonic Circuits Festival at the Atlas Performing Arts Center's Lang Theatre. Their collaborative composition, our reasoning + safety falter under increased scrutiny + atmospheric weight, manifested an audio-visual maelstrom, navigating harmonious ambient drones and caustic acoustical squalls. BLK TAG – a project between Tag Cloud and BLK w/BEAR – contributed a foreboding and ominous background track to the piece while STYLUS members used prepared vinyl from Insect Factory and BLK w/BEAR in a score informed by Morse code and evangelical eschatology.
STYLUS!BLACK!FACTORY! performance (our reasoning + safety falter under increased scrutiny + atmospheric weight; 30 September 2012) audio at Soundcloud
<![if !vml]>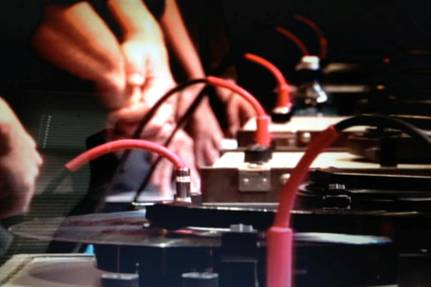 <![endif]>
STYLUS returned to the Kennedy Center Millennium Stage on Saturday, 23 May 2012, as Sonic Circuits presented a celebration of classic John Cage compositions re-interpreted and performed by local artists. STYLUS performed Credo in Us (1945) re-scored for 'prepared' vinyl recordings of the original Cage piece and augmented with 1960s sound-effects albums, electric buzzers and hand-held radios. Special thanks to Dave Vosh, Doug Poplin, STYLUS member Jeff Bagato and Keith Sinzinger's nephew Ryan who added the sounds of buzzers and radios to the STYLUS performance from out in the audience in true Fluxus happening fashion. (Extra special thanks to Keith for constructing such amazing electric buzzers!)
STYLUS performance (Credo in Us; 25 May 2012) video at the Kennedy Center
<![if !vml]>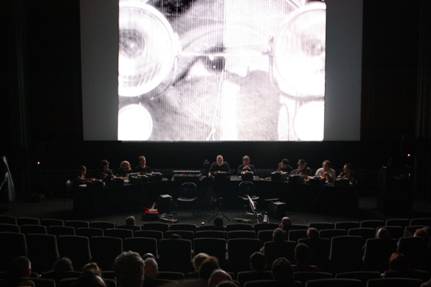 <![endif]>
STYLUS performed live soundtracks to two classic silent films, Lot in Sodom (James Sibley Watson and Melville Webber, 1933) and Emak-Bakia (Man Ray, 1926) for the Sonic Circuits 2011 Festival opener at the AFI Silver Theatre on Wednesday, 14 September. For Lot in Sodom, STYLUS was augmented by Doug Poplin (Bach Sinfonia; BLK w/BEAR) and ensemble member Janel Leppin on cellos. Eschewing their locked-groove vinyl for this performance, STYLUS in place used prepared Jazz and Classical 78rpm recordings altered in homage to the Man Ray readymade Cadeau (1921) and subjected to additional inscriptions and machinations. Program Notes (PDF file; 1 page)
STYLUS soundtrack performance for Lot in Sodom at AFI Silver Theatre (Halite; 14 September 2011) on Soundcloud
STYLUS on Facebook
STYLUS on Flickr (Intangible Arts)
STYLUS combine.monogram (District of Noise Vol. 4 compilation vinyl album) on Soundcloud
STYLUS performance at Pyramid Atlantic (AWL; 07 May 2011) on Soundcloud
STYLUS debut performance (The Ancient World was All Silence; 23 September 2010) video at the Kennedy Center

Images: © Intangible Arts | Gary Rouzer | Raquel Leone